Frequently Asked Questions about the ABP320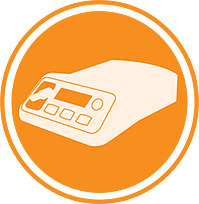 Is your ABP320 unit programmable?
Yes. Our device and software package includes nine different recording protocols, including two that can be customized by the user. All include separate day and night intervals and can be adjusted for each patient's needs.
Is there reimbursement for ambulatory blood pressure monitoring?
Yes. In the U.S., Medicare will provide reimbursement for ABP monitoring to rule out or identify White Coat Hypertension. Private insurance carriers have additional diagnosis codes that may qualify for reimbursement. Please contact your insurance carrier for additional information.
How much does your download software cost?
ScottCare provides stand-alone or networked analysis software FREE of charge with the purchase of any device. This software includes the ability to program the device, download patient recordings, create and edit patient reports, and store all testing in a searchable database.
What type of cuffs are included in the ABP320 system?
ScottCare can include a variety of different sizes and types of cuffs depending on the customer's individual needs. These can range in size from pediatric to extra-large. Obtaining properly sized cuffs is essential to obtaining accurate blood pressure measurements.
How many measurements can the ABP320 hold?
Our device will hold up to 300 separate measurements. For each inflation the systolic, diastolic and mean arterial pressures are recorded along with the patient's heart rate. Two AA batteries are used for 24 hour recordings.
---
We are dedicated to your success and are here to answer any additional questions or provide additional details.
We will respond within 1 business day.