Access to the full slide deck from Staying Ahead of the Curve: Next Generation Cardiac & Pulmonary ITPs, a sold-out session from the 2016 AACVPR Annual Meeting in New Orleans.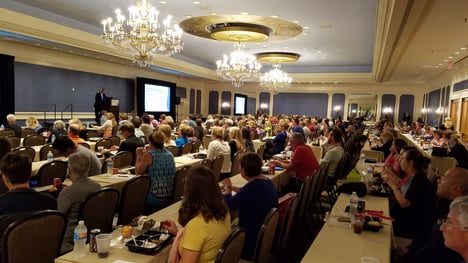 This session was presented by:
Barbara B. Flato, MSN, RN-BC, CCRP, FAACVPR
Cardiac Rehab Services Director
Christus Spohn Health System – Corpus Christi (TX)
Connie Paladenech, RRT, RCP, FAAR
Manager, Cardiac and Pulmonary Rehabilitation
Wake Forest Baptist Health (NC)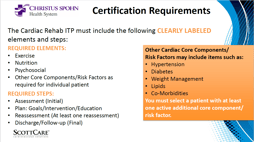 Use the form to the right to access the full slide deck for "Staying Ahead of the Curve."
---
Watch the Session Video!

If you weren't able to attend this session in person
we invite you to listen in! You can jump quickly over to our YouTube channel by clicking here:
Submit the Form Below to Download the Session Slides for "Staying Ahead of the Curve"