Frequently Asked Questions about Ambucor Health Solutions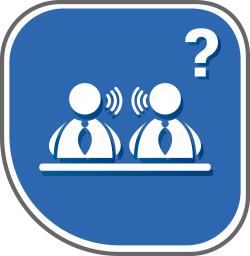 How much space is required to implement captive monitoring services in a physician practice or healthcare institution?
Minimal space is required, as the entire service platform can normally be implemented on a single workstation or in the space that is already allocated for these patient services by the organization.

How soon can we expect to get results and how will they be transmitted?
The data, analysis and reports are yours, so you will always have immediate access to results via your system. Of course, your preferred method of accessing data and reports will be implemented, which allows for review of the raw data, analyzed data and reports within the specified time period. Whether you prefer securely encrypted email, access through your EHR, or other means, you will receive the information in your preferred format.

How will Ambucor interface with our office staff? Will Ambucor's presence disrupt our office routine?
Since Ambucor personnel function as one of your staff, we immediately become an extension of your team. Once established, Ambucor staff will perform tasks without needing any extraordinary assistance from your office personnel. In fact, you will soon realize that Ambucor produces leaner and more efficient clinical service support making everyone's job easier.

If our organization uses Ambucor services, will I be compliant with all U.S. Medicare regulations?
Yes. Ambucor is a contractor labor force that allows you to operate your own ambulatory monitoring service for your patients. Ambucor's business model is compliant with Medicare regulations.

Is Ambucor HIPAA compliant?
Our personnel are bound by HIPAA Business Associates Agreements. However, since we work under the supervision and systems owned by the clinician, we ultimately rely on their procedures and practices designed to protect patient data.

Is there really a difference in having Ambucor conduct our monitoring versus handling it ourselves?
Ambucor can absolutely simplify the process for your cardiac device monitoring and improve both patient and financial outcomes, particularly for remote CIED monitoring.
---
We are dedicated to your success and are here to answer any additional questions or provide additional details.
We will respond within 1 business day.